Here's some photos of Pheasant's Roost Shepherds Hut
If you are thinking of visiting Pheasants Roost shepherds hut then these photos will give you a little more of an idea of what you can expect from our self-catering accommodation.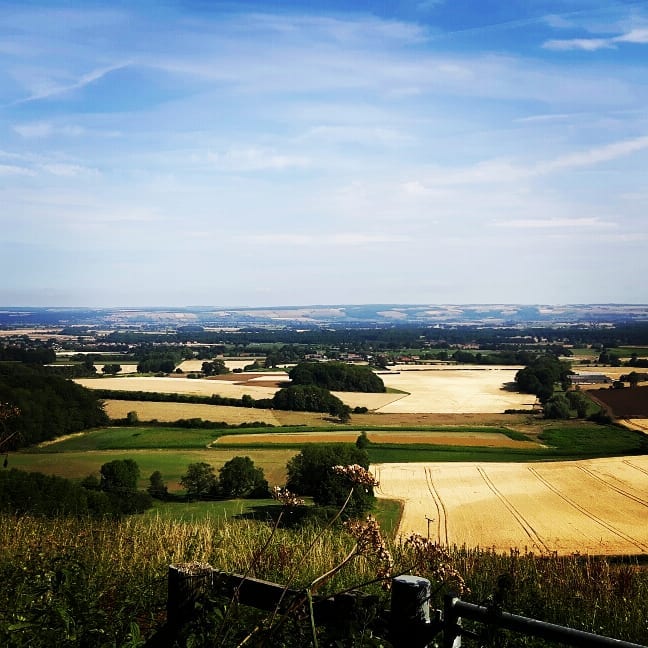 Reviews
Here are some reviews of Pheasant's Roost Shepherds Hut. If you'd like to see more then please check out our review page, Facebook page or Google. Our wood-fired hot tub is very popular! If you are looking for spotlessly clean holiday accommodation in a peaceful location and fantastic views of the North Yorkshire countryside, then read on…
Completely relaxed…
"We wouldn't change a thing. This was everything we hoped it would be. Pauline was always there at the drop of a hat to make everything as perfect as possible, and it was. We still feel completely relaxed and contented a week after we left. Cannot recommend this place enough!" Guest from Dec 21
Beautiful Location….
"Absolutely amazing. Highly recommend. Beautiful location and the hut was immaculate. Can't recommend high enough" Guest from Dec 21
Excellent Hot Tub…
"We absolutely loved our stay at the shepherds hut. Beautiful scenery, excellent hot tub and very cute stay! Pauline was great, and our dog loved the stay too! Highly recommend". Guest from Jan 22 (via Airbnb)
Hut is Fantastic
"Lovely place to stay secluded very quiet and peaceful. The hut is fantastic has everything you need, hot tub was wonderful and calming. Would love to come back. Recommend A**" Guest from Dec 21 (via Airbnb)