Here's some photos of Pheasant's Roost Shepherds Hut
If you are thinking of visiting Pheasants Roost shepherds hut then these photos will give you a little more of an idea of what you can expect from our self-catering accommodation.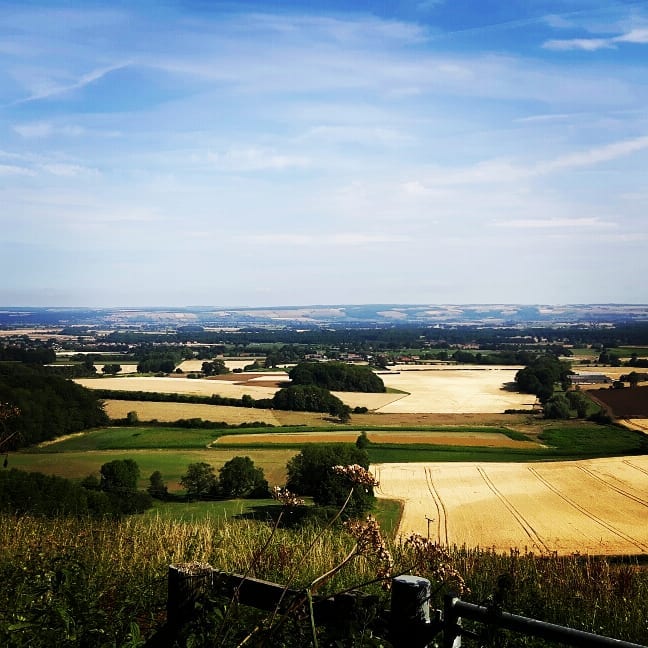 Reviews
Here are some reviews of Pheasant's Roost Shepherds Hut. If you'd like to see more then please check out our review page, Facebook page or Google. Our wood-fired hot tub is very popular! If you are looking for spotlessly clean holiday accommodation in a peaceful location and fantastic views of the North Yorkshire countryside, then read on…
Lovely host…
We had a fabulous time staying at the Pheasants Roost Shepherds Hut and were welcomed with a bottle of prosecco and the hot tub all heated ready and waiting for us! Pauline is a lovely host and really goes out of here way to make sure you have everything you need for the perfect stay. (Sonya, Sept 2020)
Hot tub and views are amazing….
Family were very helpful. The hut is immaculate and has everything you need. The hot tub and views are amazing. One of the best places we have stayed. Thank you. (Melanie, Sept 2020)
Peaceful and relaxing…
Absolutely adored this little cabin, it was so peaceful and relaxing. We were meant to travel to Dublin on these dates but because of what's happening in the world it got cancelled and during my time there I was so pleased it did. I completely unwinded in this place, the hot tub was amazing and Pauline was the most helpful friendly host. I would definitely be returning, thank you for letting us stay! (Jessie, March 2020)
Spotlessly clean
Had a lovely stay at pheasants roost. Pauline a call away if needed, spotlessly clean, hot tub great. (Angela, March 2020)