On the Doorstep of Pheasants Roost….
Around Pheasants Roost we have a good selection of beauty spots and attractions making us the perfect base for visiting North Yorkshire. We're just half a mile from the A64 which runs from York to Scarborough and the Wolds Way National Trail is very close. The traditional market town of Malton is about 5 miles away. Over the past decade Malton has earned the title of Yorkshire's Food Capital. The town centre features many independent shops and small businesses that offer tasty local produce. There are monthly food markets as well as the renowned Food Festival in May.
Locally are 2 pubs that serve food, a fish and chip shop, butcher and a village store with a post office . Andy (in the general store) also sells bacon rolls and pies if you're peckish! Turner's butcher also does ready-made meals). These are all in Rillington, which is only 1/2 mile away on the A64. Turn left as you leave and either drive 1/2 mile down Collinson's Lane then turn right onto the A64 or take a 10 minute walk across the fields (bring your wellies or good walking shoes when the weather is bad). Most services are close to the traffic lights (200m).
There are no services in Thorpe Bassett itself. You'll find Morrison's, Lidl's, Asda's, a Sainsbury's Local and Tesco Express supermarkets in Norton and Malton ( 5 miles away). There is a great selection of independent cafes and bars if you're keen to support the local economy around Pheasants Roost. We even have a traditional, independent cinema. Ask us about our favourite places.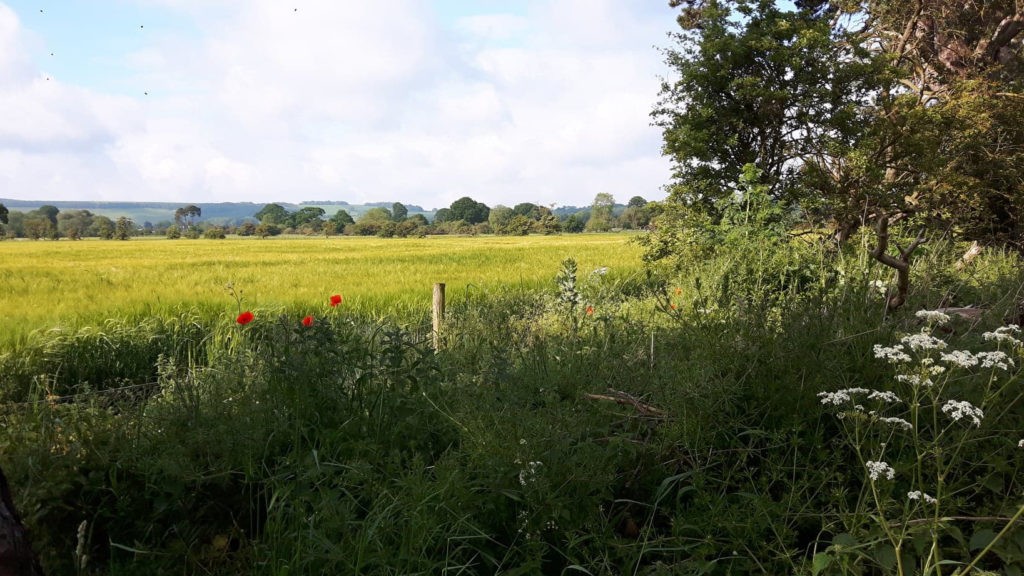 We're 1/2 mile from the Wolds Way National Trail….
Pheasant's Roost is only half a mile from the Wolds Way National Trail which means that we are a perfect stop off for a couple of nights. With a village store, a butchers and 2 pubs serving food in easy walking distance you can travel light and buy what you need locally. We supply all linen, as well as tea, coffee, and biscuits to welcome you. Also, a breakfast pack is available for a small fee so if you arrive late and would prefer to relax in the shepherds hut there's no need to set foot outside.
Around Pheasants Roost within 20 minutes or less drive, we have Wolds Way Lavender Farm, Castle Howard, Scampston Hall, Flamingoland, Eden Camp and many other places of interest.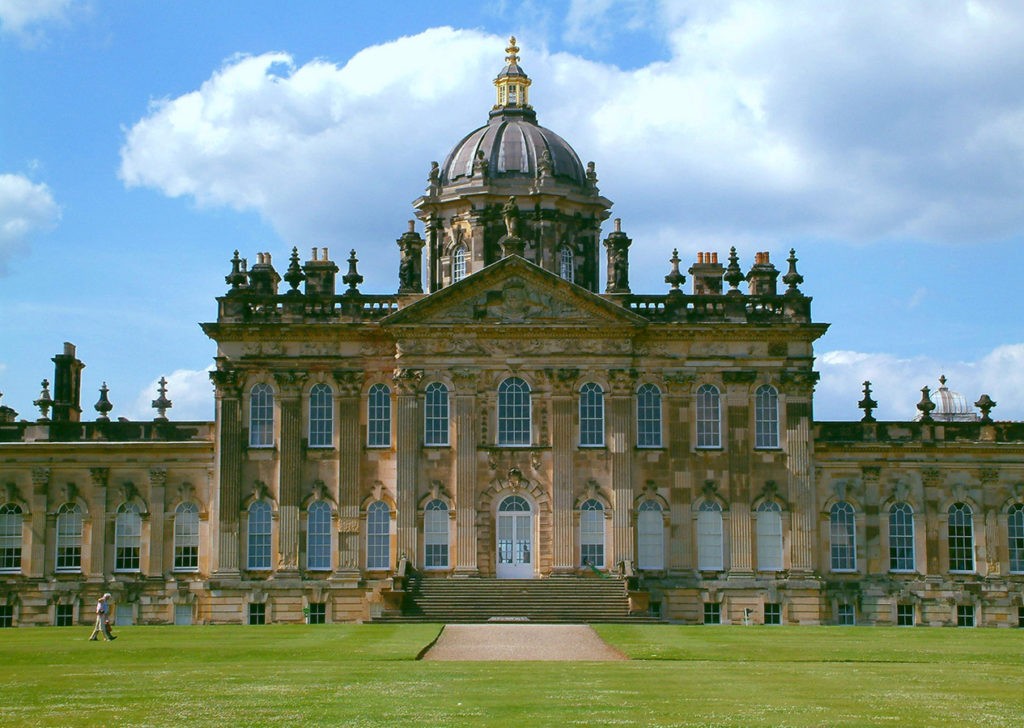 Beaches along the East Coast
Yorkshire has a number of traditional seaside resorts. Scarborough is only 20 miles away and offers traditional seaside attractions. Also, there are a number of music events at the Open Air Theatre that attracts top performers that might be of interest. Alternatively, Filey and Bridlington are quite close too.
There are also some quieter beaches such as Hunmanby Gap, and Cayton Bay (renowned for surfing). Going north is the harbour of Whitby, which is a good place to sample fish and chips, and the very picturesque Robin Hood's Bay at the bottom of a steep, cobbled hill.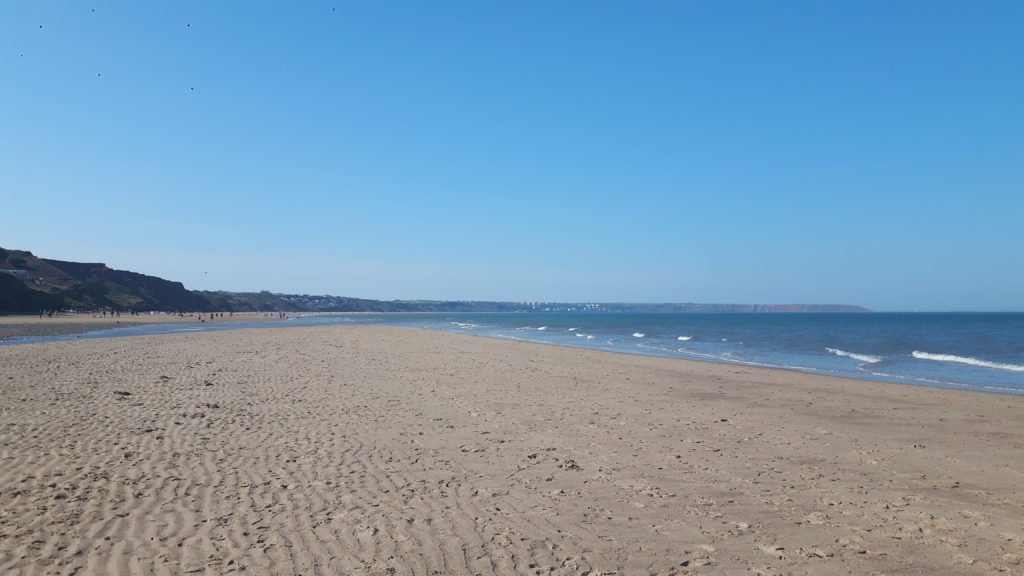 Other Attractions
Within 25 miles of our shepherd's hut are Yorkshire's best attractions. The North Yorkshire Moors Railway which starts in Pickering is always popular. From this market town, take a steam train to Whitby across the dramatic North Yorkshire Moors. In September the heather looks spectacular, and the town has some spectacular beaches plus some quaint lanes to wander down, and Whitby Abbey. The Goth Weekends at the end of April and October are popular events worth visiting.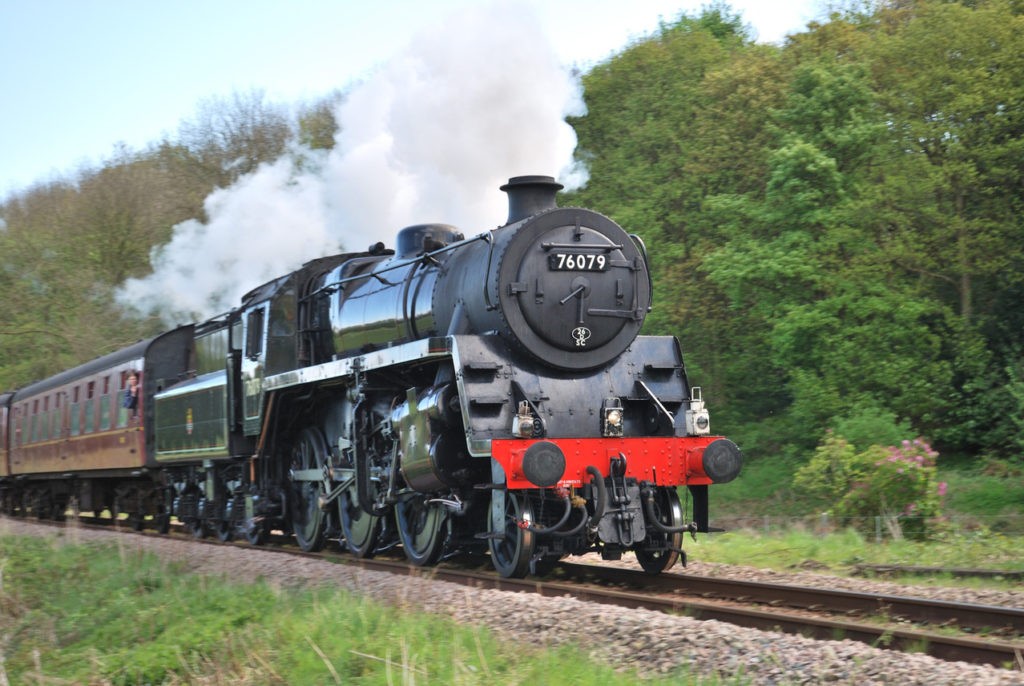 The historic city of York is approximately 25 miles away. The train from Malton takes 20 minutes, or you can drive and use the park and ride to be in the centre within an hour. The Shambles, York Minster and the City Walls are favourite destinations. Additionally, Ghost tours, museums, and river trips are also popular and can be booked locally.
Dalby Forest is about 15 miles away and offers great bike tracks and walking trails. Hire bikes from the visitors centre, make use of the cafe or bring a picnic. If you like star-gazing take a look at the Observatory near their visitor centre. Finally, there are also concerts, children's activities, Go Ape, and there will soon be a Dry Stone Wall Maze.
Ready to book?
If you like what Pheasant's Roost and the area around us has to offer then why not check out our availability? You can book online or call on 07973 443423 if you prefer. Alternatively use our contact form to get in touch and we'll respond as soon as we can.